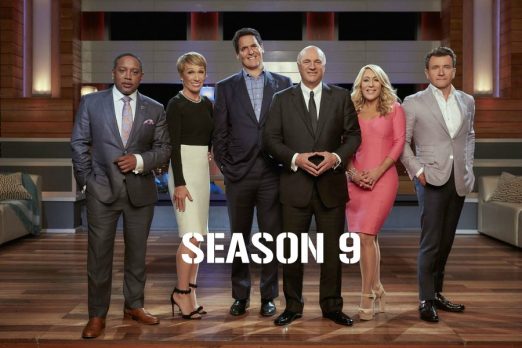 Shark Tank Season 9 was announced by ABC on June 19, 2017. It returns on a brand new night starting Sunday, October 1, at 8 PM eastern time. A special two episode season premier airs on October 1 with the new start time of 9 PM Sunday nights beginning October 8. With over $100 million in deals through the first eight seasons, season 9 promises to be the biggest yet. As in years past, each episode features four new entrepreneurs and an update segment on a past Shark Tank success story. The show has a new set this season; the leather chairs and oriental carpet give way to a more modern, contemporary set. Also, at some point in Season 9, the 200th episode of Shark Tank airs.
Shark Tank Season 9 Episodes Lineup
The Shark investors in Shark Tank Season 9 will be on the lookout for hot new businesses and savvy entrepreneurs. Look for lots of action this season. Emmy nominated Shark Tank should have a long run as viewership continues to rise. A slew of "guest Sharks" appear in season 9, including Sir Richard Branson. Other guest Sharks include Sara Blakely, Bethany Frankel, Rohan Oza, and Alex Rodriguez. Guest Sharks will appear with four of the regular Sharks.
Season 9 Investors:
Hopeful Entrepreneurs in various stages of business development enter the Shark Tank seeking an investment from one of the wealthy Sharks. Some entrepreneurs are in the Tank for publicity, others seek guidance and partnerships. All deals made on air are subject to a due diligence process after their segment is taped.
Update Segment – Profile on Sir Richard Branson
Update Segment – Profile on Rohan Oza
Update Segment – Profile on Alex Rodriguez
Episode 825

 – 10/22/2017 – 9 PM *Season 8 Episode airing in Season 9*
Update Segment – Profile on Sarah Blakely
Episode 821

– 10/29/2017 – 10 PM *Season 8 Episode airing in Season 9*
Update Segment – Profile on Bethenny Frankel
Update Segment – Biz Swap
Episode 922

 – Season 9 Finale – 2/25/2018 – 10 PM
Update Segment – Season 9 Success Stories