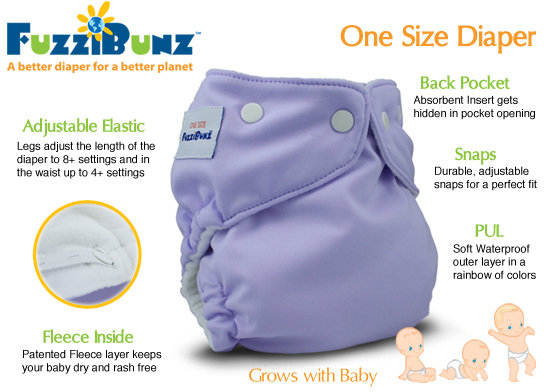 Our weekly contest winners for our free Shark Tank merchandise were drawn yesterday. Each week, we give away free Shark Tank swag from a past entrepreneur. Last week's prizes were packs of BuggyBeds, the early bed bug detection system that made Shark Tank history during the season premiere. Our two lucky winners were "Lynelle" and "Dan," CONGRATULATIONS! Your BuggyBeds are on the way.
Free Shark Tank contest for 10/5-10/12
This week, we will be giving away a three pack of FuzziBunz, the cloth diaper business that unsuccessfully pitched the Sharks in episode 403. FuzziBunz founder (and mother of the modern cloth diaper), Tereson Dupuy, has graciously donated the prize for our loyal readers. If you win, and you don't have a baby, they'd make a great gift for someone who does.
How to win
How do I win free Shark Tank products you ask? Well, it's very simple. We are changing it up this week. Simply go "Like" our Facebook page. This week's winners will be chosen from those who like our Facebook page and from previous entries on our contest page. If you enter on the contest page AND like Shark Tank Blog on Facebook, you will have two chances to win every week!
Every Sunday, we will draw a winner from all entries (remember, you can get two entries by liking us on Facebook and entering on the contest page). Winners will be notified via email and their prize will be shipped to them by the entrepreneur/business providing the prize. We have a new prize every week, sometimes more than one!
Future prizes from Season 3 entrepreneurs will include: a ScotteVest, a ShowNo Towel, a Vinamor. We will also have prizes from season 4 entrepreneurs – we just don't know what they are yet.
We will also have contests and prizes exclusively for our Facebook fans in the future. You can keep updated on our Shark Tank Blog Facebook page.
GOOD LUCK