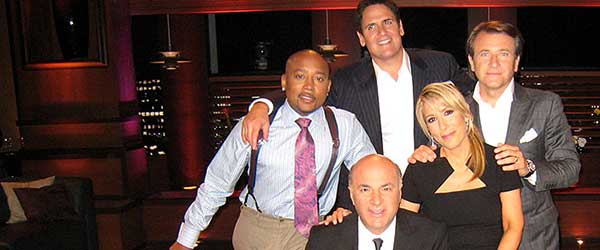 Shark Tank on Friday, June 29 is a re-run of an episode originally aired on February 17, 2012.  The  Sharks appearing are Mark Cuban, Robert Herjavec, Daymond John, Kevin O'Leary, and Lori Greiner. This was Lori's second appearance on the show this season. Will she become a full time Shark in season four?
First up is Last Lid with husband and wife team Kevin and Melissa Kiernan. Their product is a universal garbage can lid that fits on all sizes of garbage cans and is animal proof. All the Sharks scoff at this product except one. In a classic example of "find a need and fill it" entrepreneurship, the New Jersey couple's product appealed to Daymond John because he'd recently gone looking for a replacement garbage can lid!
Next up is entrepreneur Amanda Schlechter with the Ledge Pillow. This product allows well endowed women to lay on their stomachs comfortably. Amanda's lack of meaningful sales figures led the sharks "out" one by one. Mark Cuban was particularly harsh on Amanda calling her a "wantrepreneur."  While Amanda didn't leave the Shark Tank with a deal for her boob pillow, she has since appeared on other TV shows to keep the public abreast of her product.
Talbott Teas is next, presented by founders Steve Nakisher and Shane Talbott. This was probably the most professional pitch of season three. The tea entrepreneurs had sales, endorsements, good branding and a solid business plan. Kevin O'Leary (and later Daymond John) took Talbott Teas from a boutique brand to a nationally branded powerhouse almost overnight.
The final entrants into the Shark Tank are Maddie, Margot, and Diane Bradshaw, owners of M3 Girl Designs. The company had good sales numbers before entering the Shark Tank and featured the youngest entrepreneurs to appear on the show to date. Company President, Maddie Bradshaw, is only 16 years old!
The follow up segment features George Pod and Rolf Schwartz and their innovative light up decals for cars.  Lightfilm was funded by Daymond John who immediately got to work licensing the product with major sports leagues and re-branded it as Power Decal.
Tune into ABC Friday night for Shark Tank!