Episode 313 – Shark Tank Season 3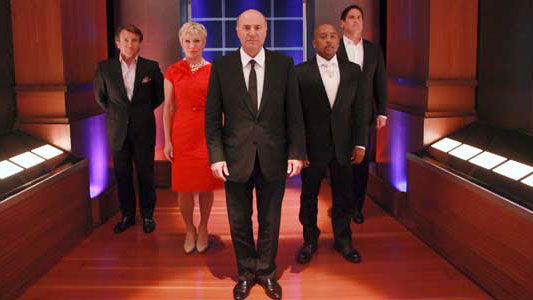 Episode 313 features a wildly successful entrepreneur who invented a product just about everyone is familiar with: Roller Blades. Inventor Scott Olsen, the Roller Blade guy,  pitches the Sharks on his bicycle powered monorail system called SkyRide. Queenie Davis shows the Sharks how her innovative Boot Illusions can triple or quadruple a woman's shoe inventory with interchangeable boot tops. One of the biggest buffoons to appear on Shark Tank EVER pitches his inflatable air mattresses that fit into the back of a pick-up truck.  Fleetwood Hicks pitches Villy Customs, which allows you to custom build a beach cruiser style bicycle on their website.
Success stories are shown every week, and Shark Tank Episode 313 showcases Shelly Ehler, the popular creator of the ShowNo Towel. Shelly got a check from Lori Greiner on the spot during episode 304 in season 3. Shelly's found a lot of success getting the ShowNo Towel into water parks all over the country and, with Lori's help, she got the ShowNo into a "magical place!" Shelly is a true Shark Tank success story!
There are 24 Shark Tank Episodes for Season 4. If you would like to appear on the show, check out our Auditions and Casting information.
Episode 313 – The Shark Investors and Entrepreneurs
The Shark Tank Episode 313 entrepreneurs make their best pitch to a panel of five Shark investors who use their own money. The Shark Investors negotiate on the spot without any previous information, which differs from normal negotiations with investors.
Companies pitching the Shark Investors must go through a rigorous, but normal due diligence process before the deal is completed. Shark Tank Blog follow ups help you keep track of the companies that end up successful and the ones that don't complete their deal.
Thank you for reading Shark Tank Blog, the number one site for Entrepreneurs, Investors and Fans. Our content is updated multiple times day, giving you the latest information on Episode 313, Season 3, and all other seasons and episodes.