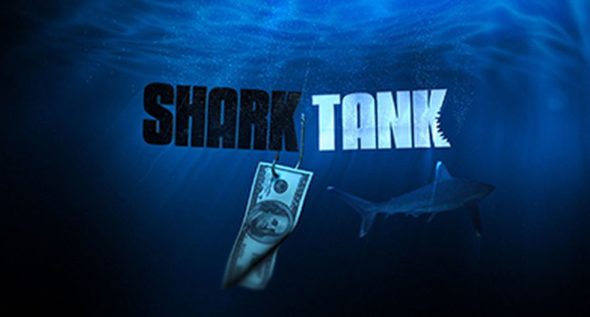 Shark Tank episode 1210 is the first new episode of 2021. Mark, Barbara, Kevin, Lori and Daymond will Evaluate four new businesses seeking cash and mentorship from one of the Sharks. In these Covid times, entrepreneurs need Sharks more than ever.
Jennifer and Michael Gallagher give the Sharks a taste of His and Her Bar, a nutritional snack bar with aphrodisiatic qualities. Matt Walsh and Dax Holt hope for a deal for Trophy Smack, their custom trophy and "bling" business aimed at fantasy sports leagues. All33 CEO Bing Howenstein pitches the company's Backstrong Chair, a desk chair that helps align the spine with its proprietary design. Former NBA star Fran Harris has the Sharks taste Electra, her healthy version of a sports hydration drink. Which entrepreneurs will get a deal tonight?
Back in season 10, Anna Skaya made a deal with Robert and Kevin for BasePaws, her company that does DNA testing for cats. She accepted $125,000 from both Robert and Kevin for 5% each.  In tonight's update segment, we'll get a look at what the business has done since becoming a "Shark Tank Company."
There are 22  Shark Tank Episodes for Season 12. This season features more appearances by "guest Sharks," including two returning guest Sharks: Alex Rodriguez and Daniel Lubetzky. In addition, two new guest Sharks will appear throughout season 12: Blake Mycoskie, founder of TOMS Shoes and MadeFor, and Kendra Scott, founder of Kendra Scott, LLC, a fashion company she started in her spare bedroom in 2002 with $500. Casting is currently closed, but it never hurts to get a head start on season thirteen! If you would like to appear on the show, check out our Auditions and Casting information.
Episode 1210 – The Shark Investors and Entrepreneurs
The Shark Tank Episode 1210 entrepreneurs will make their best pitch to the panel of five Shark investors who will use their own money if they choose to invest. The Shark Investors negotiate on the spot without any previous information, which differs from typical negotiations between venture capital investors and entrepreneurial start-ups.
Companies pitching the Shark Investors must go through a rigorous due diligence process before an on-air deal is completed. Shark Tank Blog follow ups help you keep track of the companies that end up successful and the ones that don't complete their deal. All33 CEO Bing Howenstein
Thank you for reading SharkTankBlog, the number one site for Entrepreneurs, Investors and Fans. Our content updates multiple times day, giving you the latest information on Episode 1210, Season 12, and all other seasons and episodes.
Episode 1210 Press Release
Shark Tank: Episode 1210 (1/8)
"Episode 1210" – A former WNBA player from Dallas, Texas, knows what athletes want when it comes to sports drinks. An entrepreneur from Boulder, Colorado, enlists the help of a superstar to show off the merits of his innovative work-from-home necessity. A husband and wife from Scottsdale, Arizona, believe they have the secret to "sexy time"; while a duo from Orange County, California, wants to take celebrating your wins to the next level when "Shark Tank" returns on FRIDAY, JAN. 8 (8:00-9:01 p.m. EST), on ABC. (TV-14, DL) Episodes can also be viewed the next day on demand and on Hulu.
In a "Shark Tank" update, season 10 entrepreneur Anna Skaya updates us on how her Los Angeles-based pet genetics company, Basepaws, continues to expand into feline health and medicine with some help from her investor Kevin O'Leary.
The Sharks in this episode are Mark Cuban, Kevin O'Leary, Lori Greiner, Daymond John and Barbara Corcoran.