This Guest Post is written by Dave Landry Jr. Dave is an entrepreneur and online journalist living in Southern California. When he's not busy catching up with his favorite TV shows, he often covers business communications, globalization, media marketing, and virtual technology in his writing. You can connect with him on Twitter here.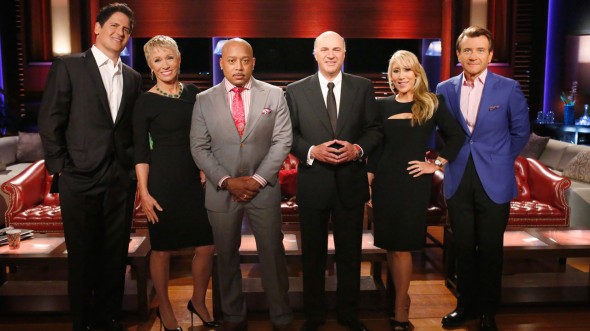 Part reality show and also a new-found path to the American dream of owning a business and  marketing your own product, "The Shark Tank" showcases entrepreneurs who are pitching their ideas to a group of potential investors. While enjoying continuing success on ABC in its sixth season with almost 8 million viewers, CNBC recently gained the rights to air repeat episodes and bring the popular business reality show even more followers.
We all know that "you only have one chance to make a first impression," and this rings especially true on this popular television program, where an appealing appearance along with some stellar salesmanship will rule the floor. When a "book is judged by it's cover," this first glance can mean either an exciting startup opportunity or a devastating delay to an otherwise successful venture, especially where these professional entrepreneurial judges are concerned.
In a today's world, where outward appearance means everything, your initial success can often be determined by your overall presentation. Here are some ways the experts and guests from  the Tank have profited when they dress for success:
Dress for Success and showcase your market and your means
If you are selling a farm-related product, you'll look a bit foolish in a silk tuxedo, and on the flip side, if you are presenting a professional, executive idea, you would appear a little sheepish dressed in overalls. Dress for success, but stay inside your realm.
Make what you have go further, showcase your unique style
If you only have one "cheap suit" that doesn't mean that your overall look should end there. Presentation is all about selling and showcasing.
When I was entering into the dating world, my Mother gave me some valuable and "sharkish" advice, beyond checking for a wedding ring on someone's finger. She told me that I needed to glance downwards — at their shoes. Shoes, really?
Even though I thought this notion was a little odd in my youth, Mom noted the importance of proper footwear by stating, "take care of your feet, since your feet take you everywhere," and how important the appearance of your shoes is to your overall presentation.
So when dressing, take it a step further, accessorize, improvise, clean up your style and overall appearance. Shine up those shoes, wear some jewelry or rock some cufflinks. Get a manicure, style your hair and for you gals out there, apply your makeup with professionalism and attention to detail. This shows that you care not only about yourself, but your product as well. It's all in the  presentation.
Advice from the experts
Advice from these entrepreneurial experts who have already hit a home run in the business world is very valuable. Whether they are telling us how to balance our budget or giving us valuable insights on how to succeed in business  — we all need to take heed and pay attention.
A recent addition to the panel, successful business man and owner of the Dallas Mavericks, Mark Cuban, offers this statement about how you look at yourself, "I have learned that you have just got to stay focused and believe in yourself and trust your own ability and judgement." The way you carry yourself is also a part of your overall appearance.
The female perspective in the tank comes from real estate mogul Barbara Corcoran, who tells us to trust our gut when she says, "Don't you dare underestimate the power of your own instincts." Having this type of confidence shows in the way that you are perceived by others.
So when swimming with the sharks, you better shine brighter than the sun before you sink like a stone. Put your best foot forward, wear the right shoes and carry your own weight, before you dive in and take those first strokes towards success.