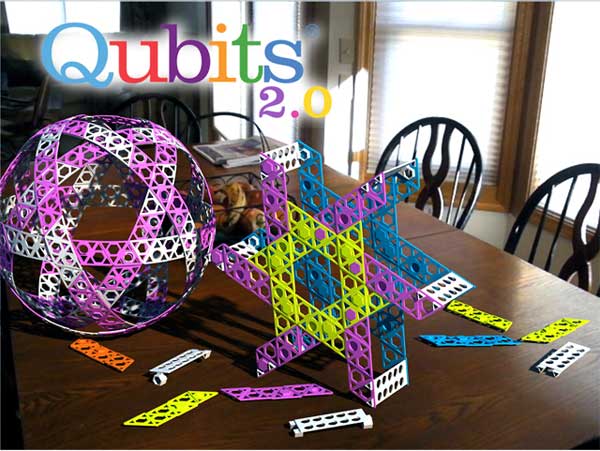 Qubits Toy appeared on The Shark Tank in the final episode of season one. They did not get funded, but the business carries on to this day. This post was written by Mark Burginger of Qubits Toys. They are looking to Get on The Shelf at Walmart, so go vote for them HERE.
Here is the text of Mark's guest post:
What has happened to the small fry? The home spun start-up that is still in a garage? Week after week the size of the entrepreneurial companies at ABC's Shark Tank seems to be growing. This recent growth comes with bigger sales stats and bigger offers from the sharks. It also comes with follow-ups that air within a week of the initial pitch. The appearance of an over-night success is so much easier with those mid-size companies.
Let's all think about this for a minute. Is this what we tuned in to watch? If American Idol ignored the small time singer we would be watching Britney Spears – or – Bruno Mars belting out a love song for Jennifer Lopez.
Before we let ABC Shark Tank sweep the small start-ups under the rug, let's ask ourselves, it this where we want to go?  What connection does the average viewer have with a company that has $1 Million – $2 Million or even $5 million in sales? Didn't the premise of this show start with those who had an idea, invention or service that could be a success with a small infusion of actual cash? Seems those types of pitches are getting lost in all the excitement of mid-size businesses who either just need the "FREE" exposure of ABC television, or entrepreneurs who are cocky enough to look at the sharks in defiance with a finger point telling them " YOU are out! "
The decision is yours, we want to hear your opinion at the bottom of this blog. The question is…. Do you want to see the return of the sole proprietor or do you want to see mid-size corporations who have established locations, employees and connections to famous personalities?