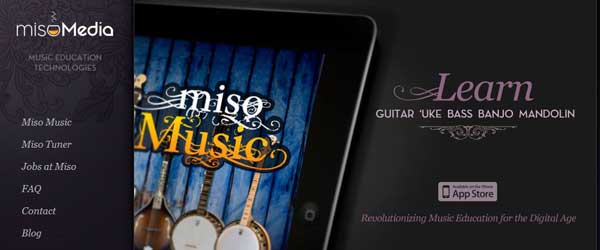 Miso Music is the second technology centric entrant into the Shark Tank this week. It's an app that teaches you how to play music! Miso Music, part of Miso Media,  is the brainchild of Mr. Aviv Grill and his partners, Joselle Ho and Ryan Tsukamoto. Mr. Grill's dad was a recording engineer and his mom was an opera singer. He hooked up with the aforementioned guys from Cal Tech and his wife to launch Miso Media in 2008, but the company and product didn't really take shape until last year. They launched Miso Music in May of 2011.
Miso Music essentially allows a musician to record into an  iPad and receive immediate feedback from the app. The company has plans to roll out apps for the Droid and the iPhone in the future.  Mr. Aviv Grill describes it on the website as "a new way to learn to play plectrum-style instruments such as the guitar, 'ukulele, bass, banjo, tenor banjo, and mandolin. Our patented polyphonic note detection software uses your device's built-in microphone to determine if the correct notes are being played, giving you instant feedback. Think Guitar Hero with real notes, real instruments, and real learning."
The app itself doesn't cost anything. The company makes its money when you download a song you wish to learn. The song is converted into the app's  "tablature" so it can be read like sheet music. Only string instruments are currently supported and you can upgrade to a subscription version of the app for $15 a month. Similar software that is currently available that has the same functionality as the free version of Miso Music sells for north of $600. Future developments include sheet music publishing and virtual instruments you can actually play right on your iPad.
As far as the cool factor goes, this is an eleven on a scale of 1-10. This product will teach people to play music! I am sure Miso Media and Aviv Grill will be a big success.
Will Miso Music and Aviv Grill Get Funded?
I have two reasons I don't think they'll get funded by the Sharks though. The first is the Sharks have a history of shying away from apps. They take too long to turn a profit and there is too much downside risk for the type of investing they are interested in. The second reason is this company is fairly well capitalized. They raised about $3 million of VC money in the past year or so. Google Ventures gave them $600,000. The rest came from a variety of sources, including Justin Timberlake!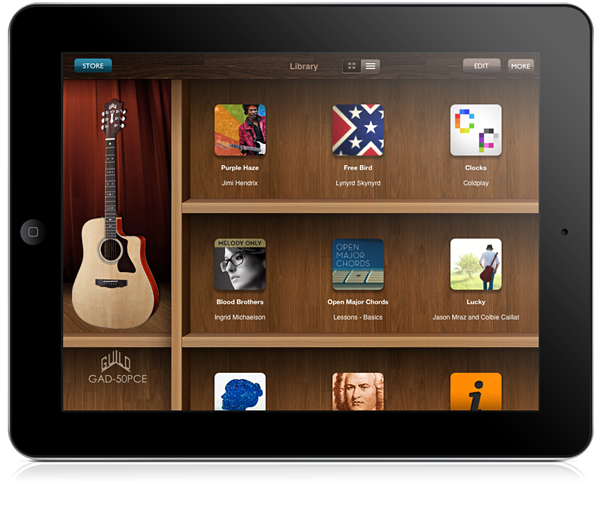 The previous funding is what really keeps the sharks from biting. There are already too many players in this deal and for that reason alone, I AM OUT!