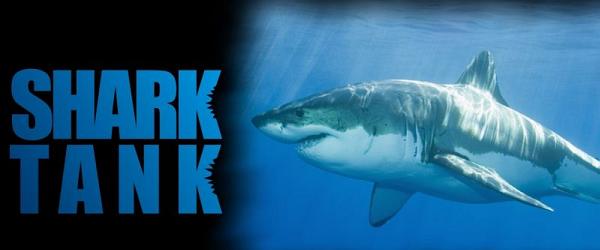 Shark Tank Season Four premieres on Friday, September 14! For fans of the show, the long summer of Shark Tank re-runs is finally over as the show begins a 22 episode run that is sure to be bigger, better, and "sharkier" than previous seasons! Since the show, which is based on the original Japanese series "Dragon's Den" (a Canadian version starring Kevin O'Leary and Robert Herjavec has been in production for over 10 seasons), first aired, it has gained ratings momentum and fans at an exponential rate. Shark Tank has been called "the American Idol of Venture Capital" and has piqued the interest of entrepreneurial Americans and reality TV fans.
Season four of Shark Tank brings Barbara Corcoran, Mark Cuban, Robert Herjavec, Kevin O'Leary, Daymond John, and Lori Greiner back; Lori and Barbara will, unfortunately, never appear on screen together. There will also be more celebrities assisting the entrepreneurs in their pitches this season, among them are: "Family Guy" creator Seth McFarlane, two-time Super Bowl champion and San Francisco 49ers running back Brandon Jacobs, entertainment celebrity reporter and writer Robin Leach, eminent Emmy Award-winning comedy writer Bruce Vilanch, and the husband and wife professional dancing team Jonathan Roberts and Anna Trebunskaya ("Dancing with the Stars"). It should be an interesting season!
The season four premiere features four new entrepreneurs and Shark Tank history will be made when all five Sharks pitch in to make a deal with an entrepreneur!
The businesses featured on the Season 4 Premiere of  Shark Tank are as follows:
The Bev Buckle, aka The Beer Buckle, is a belt buckle that doubles as a beverage holder (with beer being the preferred beverage). It's a fun product that's been around for a few years. Will the Sharks drink up the Bev Buckle's pitch or will they do a spit take?
Coatchex is an app that makes it easy for bars and restaurants to provide coat check services (a necessity in winter for those in the north) while allowing the venue an opportunity to create a new revenue stream AND capture patrons' data. Their new website will be unveiled once the show airs. This is the business I think all 5 Sharks team up on, read why here.
BuggyBeds is an early bed bug detection product that is inexpensive and portable. They already have regional retail distribution and are looking to expand their "big box" retail presence. Will the Sharks bite on this business or will BuggyBeds be left itching for more funds?
The Body Walking Institute brings a licensed massage therapist from Phoenix, AZ into the tank to reinvigorate the ancient art of body walking massage. Will the Sharks work out the kinks or will they walk all over this entrepreneur?
The follow-up segment features Rick Hopper and ReadeRest, the unique, magnetic glasses holder Lori Greiner funded in Shark Tank Season 3. Rick is well on his way to being a millionaire, and we'll see why on the show.
The five Sharks on the panel for the Season 4 Premeire of Shark Tank are: billionaire Mark Cuban, owner and chairman of AXS TV and outspoken owner of the 2011 NBA championship Dallas Mavericks; real estate mogul Barbara Corcoran; technology innovator Robert Herjavec; fashion and branding expert Daymond John; and venture capitalist Kevin O'Leary.
Season Four of Shark Tank promises to be great TV. I am looking forward to it!