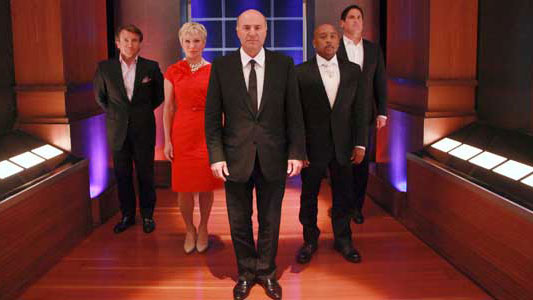 Episode 315 has a little something for everyone. Two college students pitch their home-made peanut butters they want to become a national brand. An LA Rock Band looks to get a promotional push with a Shark Tank investment. A New York businessman looks to change the way women wear, and buy, bikinis. Finally, in an emotional pitch, Billy Blanks, Jr. seeks an investment to fund expansion of his exercise certification program.
Success stories are shown every week, and Shark Tank Episode 315 showcases Steve Gadlin and his wacky, fun business, I Want To Draw a Cat for You which was funded by Mark Cuban in season three and has turned into another Shark Tank success story.
There are 26 Shark Tank Episodes for Season 4. If you would like to appear on the show, check out our Auditions and Casting information.
Episode 315 – The Shark Investors and Entrepreneurs
The Shark Tank Episode 315 entrepreneurs make their best pitch to a panel of five Shark investors who use their own money. The Shark Investors negotiate on the spot without any previous information, which differs from normal negotiations with investors.
Companies pitching the Shark Investors must go through a rigorous, but normal due diligence process before the deal is completed. Shark Tank Blog follow ups help you keep track of the companies that end up successful and the ones that don't complete their deal.
Thank you for reading Shark Tank Blog, the number one site for Entrepreneurs, Investors and Fans. Our content is updated multiple times day, giving you the latest information on Episode 315, Season 3, and all other seasons and episodes.