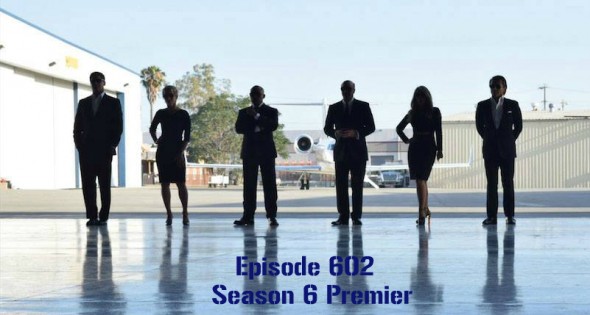 Episode 602 is the second part of the Shark Tank season 6 premier, originally airing September 26, 2014. Four new entrepreneurs pitch their businesses, hoping for a Shark's money and know-how to take them to the next level.
Tigere Chiriga, a family man and inventor from Morrisville, NC, hopes to get the Sharks to float him some cash to expand his Floating Mug Company. The floating mug eliminates the need for coasters. Phillip Lapuz and Eric Williams pitch Kronos Putters, their precision crafted golf putters manufactured in the USA. Alice Brooks and Bettina Chen, two engineers on a mission to get more girls interested in engineering, pitch Roominate, a construction toy marketed to girls. Adrian Gonzalez and James Cass hope the Sharks marry their fortunes to Wedding Wagon, their Las Vegas based mobile wedding service. Watch for a comical segment where Barbara and Mr. Wonderful get "married" on air!
Which businesses will the Sharks invest in? Tune in to ABC on September 26 to find out!
Lani Lazzari scored a deal with Mark Cuban in episode 419 in season four and skyrocketed to over $1 million in sales in a few short weeks. Since then, she's been featured in a Shark Tank update in episode 505. Big things are in the works for Simple Sugars and we'll find out what they are in episode 602, Lani's second update. It looks like Simple Sugars is another Shark Tank success.
There are 28 Shark Tank Episodes for Season 6. This season features two new Sharks and a host of other surprises. Casting is currently closed, but it never hurts to get a head start on season six! If you would like to appear on the show, check out our Auditions and Casting information.
Episode 602 – The Shark Investors and Entrepreneurs
The Shark Tank Episode 602 entrepreneurs will make their best pitch to the panel of five Shark investors who will use their own money if they choose to invest. The Shark Investors negotiate on the spot without any previous information, which differs from typical negotiations between venture capital investors and entrepreneurial start-ups.
Companies pitching the Shark Investors must go through a rigorous due diligence process before an on-air deal is completed. Shark Tank Blog follow ups help you keep track of the companies that end up successful and the ones that don't complete their deal.
Thank you for reading SharkTankBlog, the number one site for Entrepreneurs, Investors and Fans. Our content updates multiple times day, giving you the latest information on Episode 602, Season 6, and all other seasons and episodes.