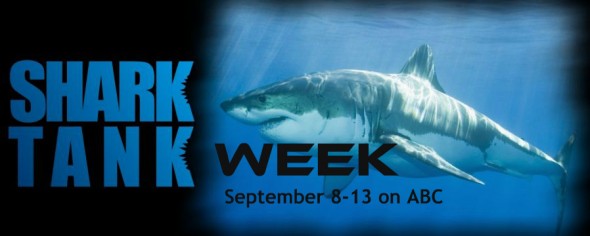 Shark Tank Week begins on Sunday, September 8 at 8 PM on ABC and runs through Friday, September 13. It's ABC's way of piggy backing on the popularity of Shark Week while showcasing some of the most successful entrepreneurs from past seasons. The idea is to build excitement with viewers leading into the season premier which airs Friday, September 20 at 8 PM eastern time.
Shark Tank Week features each Shark's Favorite Episodes
Each Shark picked their favorite episode from past seasons. Of course, they're picking the most profitable deals they made to highlight Shark Tank Week.
Mark Cuban chose episode 401 from Season 4 as his favorite. He invested in Surfset Fitness, a surfing exercise business that teaches fitness classes and makes its own surfboard exercise machine. Cuban had great success with Surfset and says "SurfSet fitness is one of my all-time favorite episodes because, not only did I have to work hard to get a deal, but because they are great people that I really enjoy working with." Episode 401 will air on night 1 of Shark Tank Week on Sunday, September 8 at 8 PM.
Lori Greiner chose episode 407 as her favorite. She invested in Scrub Daddy after engaging in a bidding war with Daymond. This episode also features a heartfelt pitch by Shelton Wilder who pitched the Shemie. Lori claims "even though I knew what was going to happen, I was on the edge of my seat watching!" Lori and Aaron Krause, inventor of the Scrub Daddy, went on to do MILLIONS of dollars in sales. Episode 407 airs on Monday, September 9 at 8 PM; night 2 of Shark Tank Week.
Robert Herjavec chose episode 301 as his favorite. He invested in Travis Perry and the Chord Buddy, a guitar instruction system. Robert let out his "inner rock star" during this episode. The two have gone on to sell millions of dollars worth of Chord Buddy systems and Robert claims "a great investment is not just about the money – it's the product, pitch and, most importantly, the entrepreneur and his ability to execute." Episode 301 is on the third night of Shark Tank Week at 8 PM on September 10.
Barbara Corcoran picked episode 406 as her Shark Tank Week favorite. She invested in Cousins Maine Lobster, a lobster truck run by two cousins from Maine. They Corcoran led team went on to open a lobster shipping business and now sell lobster online AND out of their food truck! Barbara says the Cousins Maine Lobster guys are "walking, talking examples of over-preparation, a key trait found in every great entrepreneur. Sabin, Jim and I are reeling in the dough, no surprise." Episode 406 airs Wednesday, September 11  at 8 PM.
Daymond John has episode 315 as his designated Shark Tank Week favorite. This is the episode where he invested in Billy Blanks Jr and Dance With Me. The heartfelt pitch left Daymond conflicted and he eventually chased Billy and his wife out into the hallway to complete the deal! Daymond says he chased them into the hall because "I did not want this amazing person to walk away from a deal because of a misunderstanding. The episode shows that the person behind the company is always more important than the numbers." Episode 315 airs Thursday, September 12 at 8 PM.
Kevin O'Leary picked episode 422 for the final installment on Shark Tank Week. Mr. Wonderful invested in Wicked Good Cupcakes, a Boston area maker of the yummiest cupcakes I've ever tasted. Since doing a deal, Wicked Good Cupcakes opened two new stores and secured a 15,000 square foot baking facility. O'Leary has high praise for entrepreneurs Tracy Noonan and her daughter Danielle Desroches. "I love a strong woman who can run a business. I'd invest in a woman first before a man any day, and I did." Episode 422 also features a Dance With Me Update and airs on Friday, September 13 at 8 PM.
ABC hopes the hype created by Shark Tank Week will build excitement among fans and carry over to season 5. Shark Tank looks to own the Friday night time slot again in the fall and it's sure to be an exciting season!