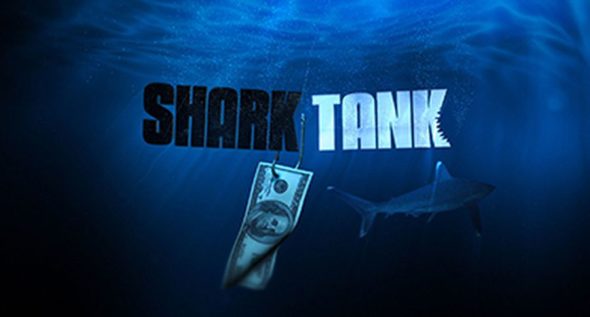 Mark, Daymond, Kevin, Lori and Robert are on the panel for episode 1217. Together, they'll hear pitches from four businesses seeking to partner with one of them.
Chef Jared Cannon seeks a partner to help him expand Simply Good Jars, his healthy meals in recycled plastic jars. Taylor Ness and Garret Lamp introduce Muff Waders, their bib overalls made for work and play that include a built in cooler. Beth Fynbo pitchesBusy Baby, her food grade silicon mats that secure baby toys and utensils while dining. Hypnotherapist turned entrepreneur Nancy Rothner seeks a Shark for Pinch Me, her scented therapy dough that helps reduce stress. Which entrepreneurs land a Shark?
In season ten, Noel Durity accepted an offer from Daymond and Mark of $225,000 for 25% of Twist it Up, his special comb for African American men. He's gone on to sell millions of dollars of product in just two short years. In tonight's update segment, we'll see some of the hurdles and successes he's had since partnering with the two Sharks.
The Sharks
---
Daymond John
Robert Herjavec
There are 22  Shark Tank Episodes for Season 12. This season features more appearances by "guest Sharks," including two returning guest Sharks: Alex Rodriguez and Daniel Lubetzky. In addition, two new guest Sharks will appear throughout season 12: Blake Mycoskie, founder of TOMS Shoes and MadeFor and Kendra Scott, founder of Kendra Scott, LLC, a fashion company she started in her spare bedroom in 2002 with $500. Casting is currently closed, but it never hurts to get a head start on season thirteen! If you would like to appear on the show, check out our Auditions and Casting information.
Episode 1217 – The Shark Investors and Entrepreneurs
The Shark Tank Episode 1217 entrepreneurs will make their best pitch to the panel of five Shark investors who will use their own money if they choose to invest. The Shark Investors negotiate on the spot without any previous information, which differs from typical negotiations between venture capital investors and entrepreneurial start-ups.
Companies pitching the Shark Investors must go through a rigorous due diligence process before an on-air deal is completed. Shark Tank Blog follow ups help you keep track of the companies that end up successful and the ones that don't complete their deal.
Thank you for reading SharkTankBlog, the number one site for Entrepreneurs, Investors and Fans. Our content updates multiple times day, giving you the latest information on Episode 1217, Season 12, and all other seasons and episodes.
Episode 1217 Press Release
Shark Tank: Episode 1217 (3/5)
"Episode 1217" – A chef from Philadelphia, Pennsylvania, shakes it up when he introduces his convenient way to eat healthier meals while empowering everyone to better the planet. An entrepreneur from Lewes, Delaware, tries to secure the dough necessary to expand her line of stress-relief tools. A pair of entrepreneurs from Holstein, Iowa, get the party going with their innovative apparel that keeps your drinks cool and your hands free; while an entrepreneur from Rochester, Minnesota, shares her no-fuss solution to keeping babies busy and entertained, on "Shark Tank," FRIDAY, MARCH 5 (8:00-9:01 p.m. EST), on ABC. (TV-PG, L)
In a "Shark Tank" update, season ten entrepreneur Noel Durity updates us on how he and his San Diego, California-based hairstyling company, Twist it Up, did a nationwide road trip to combat illegal knockoffs imitating his special comb, while also managing to grow his company with some help from his investor Mark Cuban.
The Sharks in this episode are Mark Cuban, Kevin O'Leary, Lori Greiner, Robert Herjavec and Daymond John.