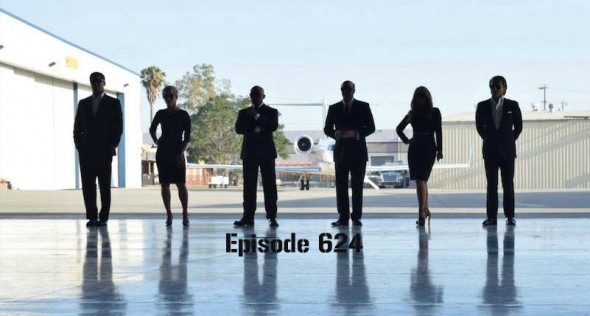 Four new businesses enter the Shark Tank in episode 624, each seeking the money and knowledge a Shark brings to the table. Sasha Koehn and Erik Shnakenberg hope the Sharks find a fit for Buck Mason, their line of Americn made men's clothing with a classic look. Bryan Scott, former linebacker for the Atlanta Falcon, New Orleans Saints, Tennessee Titans, and Buffalo Bills, pitches Neone, his high-tech, shock absorbing insoles. Jamie Manning and Adriano Varassin want to snag a Shark to invest in Snag a Stool, their bar stool reservation app that helps drive customers to venues. Kim Kaupe and Brittany Hodak introduce the Sharks to ZinePak, their business that creates content for celebrities (and wanna be celebrities) in a magazine of book format.
Which business gets a deal?
Barbara invested $50,000 for 50% of Pork Barrel Barbecue back in the show's first season. Since then, the business opened a restaurant and sold millions of dollars of their award-winning BBQ sauce. We'll see what's next for Pork Barrel BBQ in this episode.
There are 28 Shark Tank Episodes for Season 6. This season features two new Sharks and a host of other surprises. Casting is currently closed, but it never hurts to get a head start on season seven! If you would like to appear on the show, check out our Auditions and Casting information.
Episode 624 – The Shark Investors and Entrepreneurs
The Shark Tank Episode 624 entrepreneurs will make their best pitch to the panel of five Shark investors who will use their own money if they choose to invest. The Shark Investors negotiate on the spot without any previous information, which differs from typical negotiations between venture capital investors and entrepreneurial start-ups.
Companies pitching the Shark Investors must go through a rigorous due diligence process before an on-air deal is completed. Shark Tank Blog follow ups help you keep track of the companies that end up successful and the ones that don't complete their deal.
Thank you for reading SharkTankBlog, the number one site for Entrepreneurs, Investors and Fans. Our content updates multiple times day, giving you the latest information on Episode 624, Season 6, and all other seasons and episodes.
Episode 624 Press Release
A BAR STOOL RESERVATION APP, HIGH-TECH INSOLES FROM A FORMER NFL PLAYER, A PRODUCT FOR SUPER FANS OF CELEBRITIES, AND A CLOTHING LINE FOR MEN, ALL MADE IN AMERICA, ON THIS WEEK'S "SHARK TANK"

"Episode 624" – On this week's "Shark Tank," two women from New York City present their collectible products for celebrities' super-fans; two men from Boston pitch a mobile app for reserving a bar stool in advance for popular nights and events; Midwesterners who transplanted to Venice, CA have a cool, classic men's clothing line that is made in America, and an Atlanta man who spent a decade playing in the NFL has a revolutionary high-tech insole for shoes. Will the Sharks bite? Plus, get the follow-up story on Pork Barrel BBQ from season one—how have the two men from Washington, DC. fared since Barbara Corcoran's investment? Find out on "Shark Tank," FRIDAY, APRIL 24 (8:00-9:00 p.m., ET) on the ABC Television Network.

The Sharks in this episode of "Shark Tank" are Mark Cuban, Lori Greiner, Barbara Corcoran, Daymond John, Robert Herjavec and Kevin O'Leary.