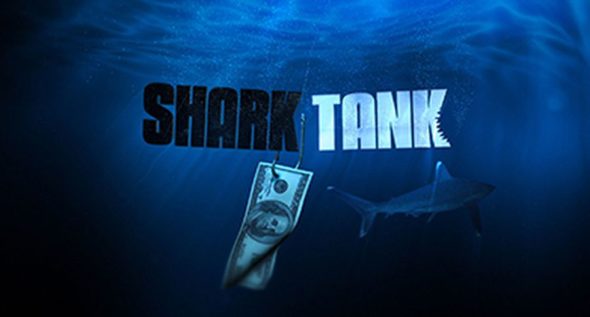 Kendra Scott joins Mark, Kevin, Barbara and  Lori on the panel in episode 1215. Together they'll evaluate 4 new businesses seeking a Shark investor.
Tate Koenig, aka "Mr. Cheese," pitches The Cheese Chopper, his 3-in-1 cheese storage, slicing and grating gadget. Melissa Clayton showcases The Matte, a folding cover for sinks that lets you lay out all your make-up. Michael Sweigart and Harry "Hairy" Levin seek a deal for FurZapper, a patent pending laundry disk that removes pet hair from your clothes in the laundry. Make-up entrepreneur and ophthalmologist Dr. Anika Goodwin hopes the Sharks like Opulence MD Beauty, her line of healthy magnetic eyeliners and faux eyelashes. Which business lands a Shark tonight?
Tonight's update segment features FitFighter. Earlier in season 12, Daniel Lubetzky invested $250,000 for 25% of this fire hose fitness business. Tonight, we'll see how entrepreneur Sarah Apgar has continued to grow her company despite the continuing Covid-19 pandemic.
There are 22  Shark Tank Episodes for Season 12. This season features more appearances by "guest Sharks," including two returning guest Sharks: Alex Rodriguez and Daniel Lubetzky. In addition, two new guest Sharks will appear throughout season 12: Blake Mycoskie, founder of TOMS Shoes and MadeFor and Kendra Scott, founder of Kendra Scott, LLC, a fashion company she started in her spare bedroom in 2002 with $500. Casting is currently closed, but it never hurts to get a head start on season thirteen! If you would like to appear on the show, check out our Auditions and Casting information.
Episode 1215 – The Shark Investors and Entrepreneurs
The Shark Tank Episode 1215 entrepreneurs will make their best pitch to the panel of five Shark investors who will use their own money if they choose to invest. The Shark Investors negotiate on the spot without any previous information, which differs from typical negotiations between venture capital investors and entrepreneurial start-ups.
Companies pitching the Shark Investors must go through a rigorous due diligence process before an on-air deal is completed. Shark Tank Blog follow ups help you keep track of the companies that end up successful and the ones that don't complete their deal.
Thank you for reading SharkTankBlog, the number one site for Entrepreneurs, Investors and Fans. Our content updates multiple times day, giving you the latest information on Episode 1215, Season 12, and all other seasons and episodes.
Episode 1215 Press Release
Shark Tank: Episode 1215 (4/9)
"Episode 1215" – An ophthalmologist from Greensboro, North Carolina, catches the Sharks' eyes with her beauty product that combines luxury and glamour with safety and quality. An entrepreneur from Aurora, Oregon, tries to get the "cheddar" as he shares an easy way to cut cheese with his all-in-one product. An entrepreneur from Acton, Massachusetts, tries to expand her business with her beauty organizer space saver, while two entrepreneurs from Ocean County, New Jersey, introduces their safe, reusable and effective approach to removing pet hair from clothes on "Shark Tank," FRIDAY, APRIL 9 (8:00-9:01 p.m. EDT), on ABC. (TV-PG) Episodes can also be viewed the next day on demand and on Hulu.
In a "Shark Tank" update, season 12 entrepreneur Sarah Apgar updates us on how her Baltimore, Maryland-based, fitness system designed to help you train like a hero, FitFighter, has capitalized on people's current lack of access to gyms as a result of the global pandemic with some help from her investor, Daniel Lubetzky.
The Sharks in this episode are Mark Cuban, Kevin O'Leary, Lori Greiner, Barbara Corcoran and guest Shark Kendra Scott.