Episode 302 – Shark Tank Season 3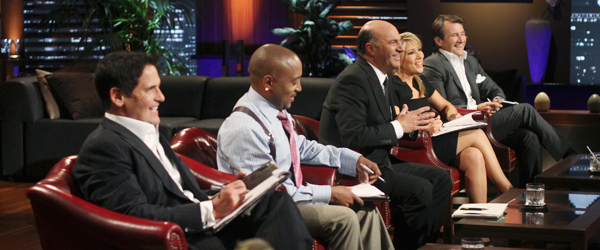 Episode 302 originally aired on February 24, 2012. The re-run features two of the most successful entrepreneurs from season three: Rick Hopper and Raven Thomas. Since appearing on the show and partnering with Lori Greiner, Rick Hopper has sold MILLIONS of his ReadeRest magnetic eyeglass holders on QVC. Raven Thomas, who was funded by Mark Cuban after an emotional pitch, is selling her Painted Pretzels by the TON in department stores, boutiques, and online. Also featured in episode 302 is Jared Joyce and his Five Minute Furniture; Jared left the Shark Tank without a deal, but he's moving forward on his easy to assemble furniture with Edison Nation. Mark Cuban got feisty with Ryan Naylor and his negative ion Esso Watches, calling them a scam.
Success stories are shown every week, and Shark Tank Episode 302  showcases Johnson Bailey and his  business,Original Man Candles. Bailey was turned down by the Sharks in season two, but he sought their advice and built a nice online business out of his Original Man Candles. A funny thing happened after his update segment originally aired: the company disappeared! What looked like another Shark Tank success story has turned into a mystery!
There are 24 Shark Tank Episodes for Season 4. If you would like to appear on the show, check out our Auditions and Casting information.
Episode 302 – The Shark Investors and Entrepreneurs
The Shark Tank Episode 303 entrepreneurs make their best pitch to the panel of five Sharks who invest their own money if they like a business. The Shark Investors negotiate on the spot without any previous information, which differs from normal negotiations with investors.
Companies pitching the Shark Investors must go through a rigorous due diligence process before the deal made on the air is completed. Shark Tank Blog follow ups help you keep track of the companies that end up successful and the ones that don't complete their deal.
Thank you for reading Shark Tank Blog, the number one site for Entrepreneurs, Investors and Fans. Our content is updated multiple times day, giving you the latest information on Episode 302 Season 3 and all other seasons and episodes.