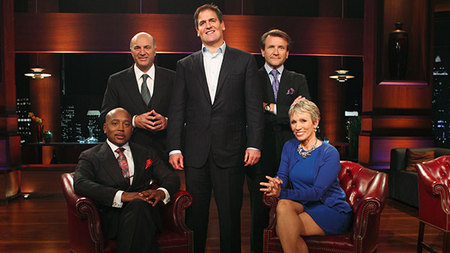 Episode 310 originally aired on January 20, 2012. Four entrepreneurs battled to get a deal with a Shark to take their business to the next level. Dave Mayer enlists the help of NBA great Bill Walton to pitch Clean Bottle, the water bottle that unscrews on both ends for easy cleaning. Nancy Bush and Sue Kruskopf look for funds for My Wonderful Life, an online funeral planning service. Michael Levin hopes to ink a deal for Business Ghost, a ghost writing service for people who want to write their own book. Alashe Nelson hopes to book a deal with EZ VIP, a nightclub pre-purchasing website for hot night spots.
Which businesses catch a Shark?
Shark Tank features past success stories every week, and Shark Tank Episode 310 has an update on Jason Lucash & Michael Szymczak who partnered with Robert in season 2. They've taken the company to over $2 million in sales since their appearance and they are growing rapidly.
There are 15 Shark Tank Episodes for Season 3. If you would like to appear on the show, check out our Auditions and Casting information.
Episode 310 – The Shark Investors and Entrepreneurs
The Shark Tank Episode 310 entrepreneurs make their best pitch to the panel of five Sharks who invest their own money if they like a business. The Shark Investors negotiate on the spot without any previous information, which differs from normal negotiations with investors.
Companies pitching the Shark Investors must go through a rigorous due diligence process before the deal made on the air is completed. Shark Tank Blog follow ups help you keep track of the companies that end up successful and the ones that don't complete their deal.
Thank you for reading Shark Tank Blog, the number one site for Entrepreneurs, Investors and Fans. Our content is updated multiple times day, giving you the latest information on Episode 310 Season 3 and all other seasons and episodes.