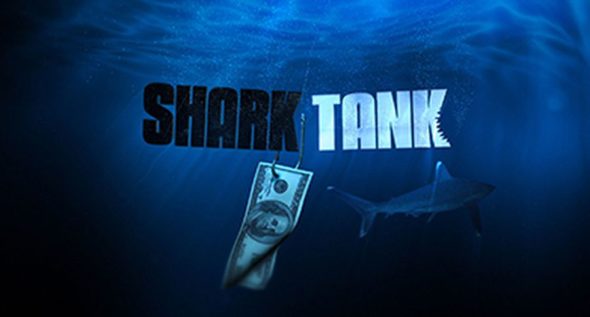 Mark, Daymond, Barbara, Lori and Kevin are on the panel in Shark Tank episode 1219. Together, they'll evaluate 4 new businesses seeking an investment from the wealthy Sharks.
Aaron Powell gives the Sharks a ride on his Bunch Bikes, electrically powered "cargo trikes" that seat up to six kids plus a rider. Oliver Zak and Selom Agbitor pitch Mad Rabbit, their line of tattoo aftercare products they want to make a lifestyle brand. Andy and Patty Watne introduce the HairyGrabster, their solution for clogged shower drains. Joe Savino and Ari Tolwin hope to milk a deal for NUMILK, their machines that let consumers make almond milk on demand in the grocery store. Which companies land a Shark?
Earlier in season 12, Kevin invested $200,000 for 25% of Prime 6, an eco-friendly charcoal company. In tonight's update segment, we will see how they are weathering the Covid-19 pandemic – with Kevin's help.
There are 22  Shark Tank Episodes for Season 12. This season features more appearances by "guest Sharks," including two returning guest Sharks: Alex Rodriguez and Daniel Lubetzky. In addition, two new guest Sharks will appear throughout season 12: Blake Mycoskie, founder of TOMS Shoes and MadeFor, and Kendra Scott, founder of Kendra Scott, LLC, a fashion company she started in her spare bedroom in 2002 with $500. Casting is currently closed, but it never hurts to get a head start on season thirteen! If you would like to appear on the show, check out our Auditions and Casting information.
Episode 1219 – The Shark Investors and Entrepreneurs
The Shark Tank Episode 1219 entrepreneurs will make their best pitch to the panel of five Shark investors who will use their own money if they choose to invest. The Shark Investors negotiate on the spot without any previous information, which differs from typical negotiations between venture capital investors and entrepreneurial start-ups.
Companies pitching the Shark Investors must go through a rigorous due diligence process before an on-air deal is completed. Shark Tank Blog follow ups help you keep track of the companies that end up successful and the ones that don't complete their deal.
Thank you for reading SharkTankBlog, the number one site for Entrepreneurs, Investors and Fans. Our content updates multiple times day, giving you the latest information on Episode 1219, Season 12, and all other seasons and episodes.
Episode 1219 Press Release
Shark Tank: Episode 1219 (3/26)
"Episode 1219" – Two entrepreneurs from New York City think they have an "udder-ly" unique vegan take on a beloved drink. A husband and wife from Orland Park, Illinois, try and grab the Sharks' attention with their product designed to easily remove hair from your hands in the shower or bath. Entrepreneurs from Cleveland, Ohio, and Accra, Ghana, work to draw up support for their aftercare product designed to enhance your tattoo; while an entrepreneur from Denton, Texas, pedals into the Tank to share the joy of family biking with his electric bike company on "Shark Tank," FRIDAY, MARCH 26 (8:00-9:01 p.m. EDT), on ABC. (TV-PG) Episodes can also be viewed the next day on demand and on Hulu.
In a "Shark Tank" update, season 12 entrepreneurs Riki and Oron Franco update us on how their New York City-based, sustainable charcoal company, Prime 6, is continuing to make grilling an eco-friendly experience, with some help from their investor Kevin O'Leary, during a time where group barbecues have been curtailed.
The Sharks in this episode are Mark Cuban, Kevin O'Leary, Lori Greiner, Barbara Corcoran and Daymond John.