Episode 309 – Shark Tank Season 3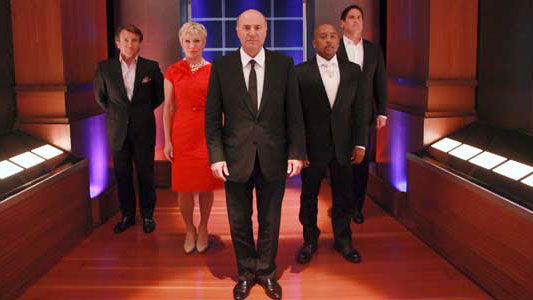 Episode 309 features quite possibly the worst pitch with the best outcome ever to play on Shark Tank. Tower Paddle Boards entrepreneur Stephan Aarstol stumbled through his pitch to the Sharks, in an uncomfortable segment. He regained his composure once the "canned" portion of his pitch was done and scored a deal with Mark Cuban. Nick & Penilopee Larosa hoped to get funded for their method of hiding cellulite which prompted Daymond to utter one of his more famous funny lines. Young waiter Gary DeJohn pitched his new spin on a wine aerator to the Sharks and Avin Grill brought out Ingrid Michaelson to demonstrate his musical education app.
Success stories are shown every week, and Shark Tank Episode 309 showcases Rick Hopper who went into business with Lori Geiner earlier in season three. Sale of the nifty magnetic eyeglass holder have really taken off and Rick has turned into another Shark Tank success story.
There are 24 Shark Tank Episodes for Season 4. If you would like to appear on the show, check out our Auditions and Casting information.
Episode 309 – The Shark Investors and Entrepreneurs
The Shark Tank Episode 309 entrepreneurs make their best pitch to a panel of five Shark investors who use their own money. The Shark Investors negotiate on the spot without any previous information, which differs from normal negotiations with investors.
Companies pitching the Shark Investors must go through a rigorous, but normal due diligence process before the deal is completed. Shark Tank Blog follow ups help you keep track of the companies that end up successful and the ones that don't complete their deal.
Thank you for reading Shark Tank Blog, the number one site for Entrepreneurs, Investors and Fans. Our content is updated multiple times day, giving you the latest information on Episode 309,  Season 3, and all other seasons and episodes.