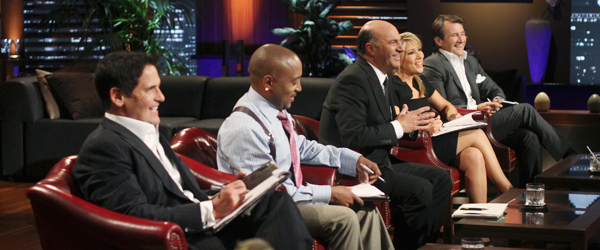 Shark Tank Episode 311, Season 3 was one of the wildest episodes of Shark Tank ever! In this Shark Tank Episode, college pals and inventors  Dallas Robinson and Mike Buonomo pitch their flavored, mix-and-match lip balm kissing product. They attempt to get Barbara Corcoran and Kevin O'Leary to seal the deal with a kiss, and you won't believe what happens! High School sweethearts, newlyweds, and business partners  Daniel and Stephanie Rensing pitch their  innovative, clever kitchen products. Lyle Schuette, the Shark Tank's first "dirtrepreneur," pitches the Sharks "common sense in a box," a heat-recycling device that hooks up to any household electric dryer. In an historically infamous Shark Tank pitch, Scott Jordan, inventor and gadget guy, calls a Shark's lucrative offer "insane" regarding his revolutionary clothing item. He is the first Shark Tank Entrepreneur to "phone a friend" during the history of the show during their heated negotiations,
Success stories are showcased in update segments every week, and Shark Tank Episode 311 features Kim Nelson's homemade Daisy Cakes, which Barbara Corcoran  funded in Season 2 of The Shark Tank.  Fans will get an update  on her sweet successes with these unique bakery items.
There are 15 Shark Tank Episodes for Season 3. Casting is currently closed, but it never hurts to get a head start on season five! If you would like to appear on the show, check out our Auditions and Casting information.
Episode 311 – The Shark Investors and Entrepreneurs
The Shark Tank Episode 311 entrepreneurs will make their best pitch to the panel of five Shark investors who will use their own money if they choose to invest. The Shark Investors negotiate on the spot without any previous information, which differs from typical negotiations between venture capital investors and entrepreneurial start-ups.
Companies pitching the Shark Investors must go through a rigorous due diligence process before an on-air deal is completed. Shark Tank Blog follow ups help you keep track of the companies that end up successful and the ones that don't complete their deal.
Thank you for reading Shark Tank Blog, the number one site for Entrepreneurs, Investors and Fans. Our content is updated multiple times day, giving you the latest information on Episode 311, Season 3, and all other seasons and episodes.