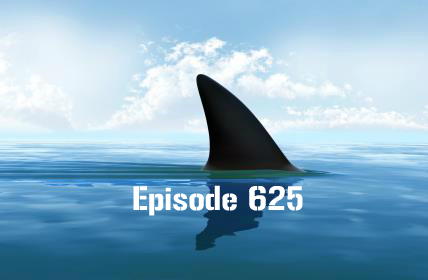 Four new businesses vie for the Shark's attention and cash in Shark Tank episode 625. Tony Fayne and Josh Kaplan pitch Sunscreen Mist, their mobile sunscreen application stations for resorts, parks, and other public venues. Self professed "mad scientist" Christopher Sakezles introduces the Sharks to SynDaver Labs, his business that manufactures synthetic human cadavers for medical research and training. Keri Andrews and Alesia Glidewell hope to kick some Shark butt with You Kick Ass – personalized action figures they produce with 3D printing technology. Madeline Fraser, Elizabeth Grover, and Beatrice Fischel-Bock hope to design a winning proposal as they seek an investment for Zoom Interiors, their online, discount interior design service.
Which companies score a deal?
Earlier in season six, Lori invested $350K for 10% of Squatty Potty. The business was already doing big sales numbers and we'll see how much Lori accelerated their business in episode 625.
There are 28 Shark Tank Episodes for Season 6. This season features a new Shark and a host of other surprises. Casting is currently closed, but it never hurts to get a head start on season seven! If you would like to appear on the show, check out our Auditions and Casting information.
Episode 625 – The Shark Investors and Entrepreneurs
The Shark Tank Episode 625 entrepreneurs will make their best pitch to the panel of five Shark investors who will use their own money if they choose to invest. The Shark Investors negotiate on the spot without any previous information, which differs from typical negotiations between venture capital investors and entrepreneurial start-ups.
Companies pitching the Shark Investors must go through a rigorous due diligence process before an on-air deal is completed. Shark Tank Blog follow ups help you keep track of the companies that end up successful and the ones that don't complete their deal.
Thank you for reading SharkTankBlog, the number one site for Entrepreneurs, Investors and Fans. Our content updates multiple times day, giving you the latest information on Episode 625, Season 6, and all other seasons and episodes.
Episode 625 Press Release
THE SHARKS ARE TAKEN ABACK BY A SCIENTIST'S VERY LIFE-LIKE, SYNTHETIC HUMAN CADAVER, AND HOPEFULLY THE SHARKS WON'T TURN TWO ENTREPRENEURS' IDEA TO MAKE PERSONALIZED SUPER HERO ACTION FIGURES INTO A SUPER ZERO, ON "SHARK TANK"

"Episode 625" – A scientist from Tampa, FL invented a very life-like, synthetic human cadaver that will make medical testing more effective; two friends from Seattle, WA hope the Sharks won't turn their idea to make personalized super hero action figures into a super zero; three ladies from Philadelphia, PA have an affordable online service to help you quickly achieve a high-end interior room design; and two men from Commerce Township, MI hope the Sharks will invest in their sunscreen full-body misting device. Also, an update on Judy Edwards and her son, Bobby Edwards from St. George, UT, who invented the Squatty Potty, a healthier way to get things moving along when you do your business in the bathroom, that Barbara Corcoran invested in duringSeason 6, on "Shark Tank" airing FRIDAY, MAY 8 (8:00-9:00 p.m., ET) on the ABC Television Network.

The Sharks in this episode of "Shark Tank" are Mark Cuban, Barbara Corcoran, Lori Greiner, Robert Herjavec, and Kevin O'Leary.