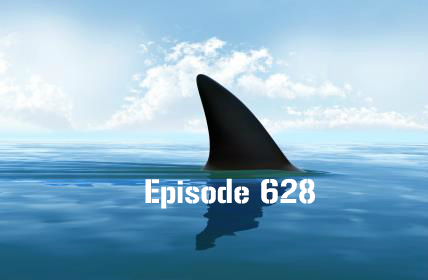 Shark Tank episode 628 features four new entrepreneurs seeking exposure and an investment from one of the wealthy Sharks. 14-year-old Brooke Martin pitches iCPooch, a device that allows you to video chat with your dog AND feed him a treat. 10-year-old Mikaila Ulmer introduces Bee Sweet Lemonade, lemonade drinks sweetened with flaxseed, mint, and honey. Patrick Ambron seeks an investment for an online reputation management platform, called Brand Yourself, that he invented with two college buddies after one of them kept having criminals show up in Google searches for his name. Ryan Shell hopes the Sharks like his tee-shirt business, Home T, that was initially inspired by homesickness.
Which businesses sink and which ones swim in the Shark Tank?
Barbara Corcoran had a get together in Deer Valley, Utah with some of her more successful entrepreneurs. The episode 628 update features brief interviews with each entrepreneur and Barbara. All the businesses in attendance have grown exponentially since partnering with Barbara.
There are 28 Shark Tank Episodes for Season 6. This season features two new Sharks and a host of other surprises. Casting is currently closed, but it never hurts to get a head start on season seven! If you would like to appear on the show, check out our Auditions and Casting information.
Episode 628 – The Shark Investors and Entrepreneurs
The Shark Tank Episode 628 entrepreneurs will make their best pitch to the panel of five Shark investors who will use their own money if they choose to invest. The Shark Investors negotiate on the spot without any previous information, which differs from typical negotiations between venture capital investors and entrepreneurial start-ups.
Companies pitching the Shark Investors must go through a rigorous due diligence process before an on-air deal is completed. Shark Tank Blog follow ups help you keep track of the companies that end up successful and the ones that don't complete their deal.
Thank you for reading SharkTankBlog, the number one site for Entrepreneurs, Investors and Fans. Our content updates multiple times day, giving you the latest information on Episode 628, Season 6, and all other seasons and episodes.
Episode 628 Press Release
PRODUCTS TO TOUT HOMETOWN PRIDE, VISIT YOUR PETS WHILE YOU'RE AWAY,
AND A REPUTATION RESOURCE, ON "SHARK TANK"

"Episode 628" – On this week's episode of "Shark Tank," a 14-year old entrepreneur from Spokane, WA, offers her product which gives pet owners a way to videochat with their animals and even deliver treats while away from home; a New York-based entrepreneur has a hometown t-shirt that has over $1 million in sales so far and attracted celebrities to wear it, and another New Yorker with proprietary software to manage your online and social reputation are spotlighted this week. In a follow-up segment, Barbara Corcoran gathers some of her most successful entrepreneurs at her Deer Valley, UT ski getaway for her annual all-star retreat, including those from Daisy Cakes, Cerebral Success, Grace & Lace, Villy Customs, Pipcorn, Ry's Ruffery and Cousins Maine Lobster, on "Shark Tank," FRIDAY, MARCH 20 (9:00-10:01 p.m., ET) on the ABC Television Network.
The Sharks in this episode of "Shark Tank" are Mark Cuban, Lori Greiner, Daymond John, Robert Herjavec and Kevin O'Leary.