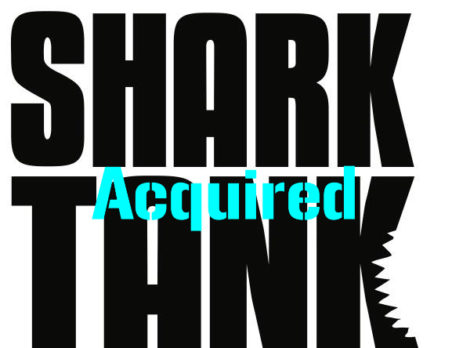 While some Shark Tank companies shut their doors or keep plugging along, others are acquired. That's the dream for many entrepreneurs, build a business then sell it and either retire or go build something else. One thing is for sure, if a business gets acquired, it's successful or the buyer believes they can make it successful. Sometimes when a business gets acquired, it still goes out of business, but most of the time it causes the business to grow.
In many cases, the terms of the sale are not disclosed as the businesses  are not publicly traded. Take Squatty Potty as an example. They were bought by Aterian, a publicly traded consumer products company, for $31 million. Those terms were disclosed. In the case of a company like Fat Ass Fudge, the terms were not disclosed because it is a privately held business. They could disclose the terms if they wanted to, but they chose not to. Either way, an acquisition is almost always good news for the parties involved. The seller gets a pile of cash and the buyer gets a proven business they can leverage for income going forward.
While updating the site in the summer of 2021, I made a list of the 59 companies that were acquired.
Shark Tank Companies that were Acquired
ArKeg
Bantam Bagels
Bottle Bright
Brazi Bites
Bruw
BuggyBeds
Business Ghost
Clean Bottle
Coinout
Cycloramic
Dollop Gourmet
DoorBot
Fat Ass Fudge
FiberFix
FitDeck
Fixed
Flipoutz
Fridge Fronts
Frill Clothing
Grease Monkey Wipes
GreenBox
GrooveBook
Jump Forward
Ka Pop
Kalyx Technologies
Keen Home
Kodiak Cakes
Kombucha Shop
LugLess
Luminaid
Muff Waders
Noene
Notehall
Original Man Candle
Original Runner Company
Oru Kayak
Parker Maple
PartiePoche
Plated
Power Pot
PupBox
RewardStock
Robin
Rocketbook
Roominate
Rugged Maniac
Saavy Naturals
ScreenMend
Soy-Yer-Dough
Squatty Potty
Stasher
Surprise Ride
Talbott Teas
Ten Thirty One Productions
Tie Try
Tom and Chee
Urbio
VerbalizeIt
Wall Rx
Wicked Good Cupcakes