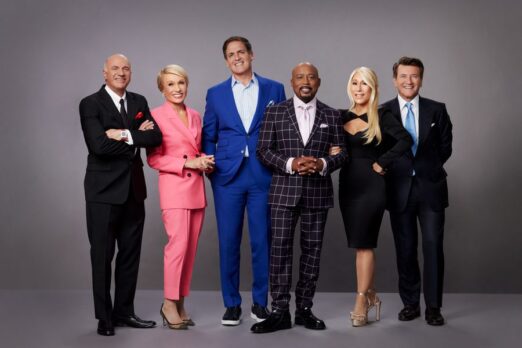 Shark Tank Season 15 premiers Friday, September 29 at 8 PM eastern time.
ABC's Season 15 Synopsis
"Shark Tank," the critically acclaimed and multi-Emmy® Award-winning entrepreneurial-themed reality show, features Sharks – tough, self-made, multi-millionaire and billionaire tycoons – who continue their search to invest in the best businesses and products that America has to offer. The Sharks give people from all walks of life the chance to chase the American dream and potentially secure business deals that could make them millionaires. The business-themed show that has become a culturally defining series and inspires a nation to dream bigger, recently amassed an amazing $100 million in deals offered in the Tank.
As in seasons past, in season 15, the Sharks will hear pitches from aspiring entrepreneurs to grow, start or even save their businesses. There will be some brilliant businesses, some complete train wrecks and tear-jerking moments. The Sharks, when they see a business or entrepreneur they like, will battle it out to see who gets to invest. We'll also see update segments on past successful Shark Tank businesses, new "Shark profiles," and business related events the Sharks attend.
Episodes are numbered with numerals for the season and show production sequence. For instance, episode 1203 indicates it is season 12 and it was the 3rd show sequentially produced. For a variety of reasons, they do not air the shows sequentially. For instance, in season 12, episode 1205 was the 4th show aired in that season. Shark Tank Blog publishes ABC's show numbers, not just "season 12, episode 4." This keeps us in line with ABC's nomenclature for episodes.
Shark Tank History
Shark Tank is based on the Japanese show called Dragon's Den, which aired from 2001-2004. The UK version of Dragon's Den has been on the air since 2005. All told, there are about 30 versions of the show in production in countries around the world, including China. Shark Tank first aired in the USA in August, 2009 and has grown in popularity since.
Season 15 Investors:
Season 15 Episodes
Episodes will be announced as they air.