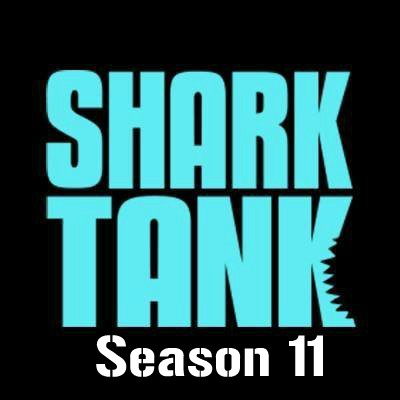 Shark Tank Season 11 premiers Sunday, September 29 at 9 PM eastern time. The 11th season of the Emmy award winning reality show features the six original Sharks: Mark, Daymond Kevin, Lori, Barbara and Robert. There are two returning guest Sharks too: Rohan Oza and Matt Higgins. In addition, four new guest Sharks will appear throughout season 11: Katrina Lake, Daniel Lubetzky, Maria Sharapova and Anne Wojcicki.
The new season 11 guest Sharks come from varied backgrounds. Lake is the CEO and founder of Stitch Fix, a company she founded in her apartment and grew to over $3 billion in sales. Lubetsky is the founder of Kind Snacks – makers of the Kind Bar – and the Kind Foundation, a group that "works to create kinder, more empathetic communities." Sharapova is a former tennis champion who turned pro at age 14 and won Wimbledon – one of her five Grand Slam career titles – at age 17. She also created her own line of candy called Sugarpova. Wojcicki is the founder and CEO of 23andMe, the online DNA gene and ancestry testing company.
As in seasons past, in season 11, the Sharks will hear pitches from aspiring entrepreneurs to grow, start or even save their businesses. There will be some brilliant businesses, some complete train wrecks and tear-jerking moments. The Sharks, when they see a business or entrepreneur they like, will battle it out to see who gets to invest. We'll also see update segments on past successful Shark Tank businesses, new "Shark profiles," and business related events the Sharks attend.
Shark Tank History
Shark Tank is based on the Japanese show called Dragon's Den, which aired from 2001-2004. The UK version of Dragon's Den has been on the air since 2005. All told, there are about 30 versions of the show in production in countries around the world, including China. Shark Tank first aired in the USA in August, 2009 and has grown in popularity since.
Season 11 Investors:
Season 11 Episodes
Episodes will be added as they are announced and aired.
Update Segment – Profile on Guest Shark Anne Wojcicki
Episode 1110 "Holiday Special" – 12/1/2019 – 9 PM
Update Segment – A Decade of Shark Tank
Update Segment – Profile on Guest Shark Maria Sharapova
Update Segment – Profile on Guest Shark Katrina Lake
Update Segment – Covid-19 Advice
Update Segment – Shark Tank Companies helping during the Covid-19 pandemic
Episode 1122 – 5/15/2020 – 8 PM – SEASON 11 FINALE
Update Segment – Look Back at Season 11
Episode 1125 – 12/11/2020 – 8 PM (Aired During Season 12)
Update Segment – Sharks Check in on Businesses during Covid-19 Pandemic